Showdown: Episode Nineteen.
Dan Manic and Chico Esteveguez are at commentary.
Dan: Fans we are live in front of a capacity crowd of five thousand as XWF Showdown is on the air!
Introduction
Showdown is LIVE at the Bob Carpenter Center in Newark, Delaware. The camera pans around the capacity crowd on hand.
Dan: Tonight we are going to have a match with big implications.
Chico: Oh no doubt about it. The Eliminators versus The Happy Go Luckies is going to go down as one of the biggest matches in the history of this sport!
Dan: The tag team tables match wasn't what I was talking about but thank you for mentioning that they are scheduled later on.
Chico: Anytime!
Dan: Tonight we have Rage versus Draven in a number one contenders match to decide who will face Carlos Shotgun for the World Heavyweight Title at When World's Collide!
Mitch Keller is standing by backstage.
Mitch: Hello everyone. Welcome to Showdown! I am Mitch Keller and I am here to bring you.. The Original!
The Original steps in the picture from the left and the crowd has a mixed reaction on this. Some pop while others give him heat!
Mitch: Now Original. Tonight.. you don't got a 1-on-1 match ... you are actually forced in to a Fatal Fourway encounter... LIVE! here tonight on Showdown! Do you feel that your odds are good?
The Original: I love you Mean Gene. Yes, absolutely. These people already know... just as well as I do.. what my ODDS are. The thing is Mean. Can I call you "Mean"? Gene?
Keller looks confused.
Mitch: Well..
The Original: I mean, I don't get it. All week I heard about how Kevin Alrightty isn't ready to go. He needs a "break" for awhile. Then I hear how Cliff Saxton "means business". But it was Hayden Truesdale's blatant lack of respect... that drove me wild. That drove me up a wall! The fact remains Gene .. these guys can't cut it.
Mitch: What are you trying to say there Original? What are you trying to say? WHAT do you mean??
The Original: These guys got it all wrong. They think it's about them. It's about "ME".
He points at himself and feels very confident.
The Original: It's all about me. Always has been. Always will! They just haven't come to terms with that yet ... this is still "MY" show.
Points at self again.
The Original: And you know what that means Gene?? .. Sorry, it was a rhetorical question anyhow. It MEANS .. that I don't give a shit what they think. I don't care what ANYONE really thinks. I'm The Original for a reason, damnit. Tonight.. they find out... I do things "MY" way. On "MY" terms. Not their's ....
He leaves a speechless Mitch Keller holding the mic.
----------------
Match One: Ki Morbid versus Kelsey Marxx - Winner is the #1 Contender for the Women's Championship
Chico: This should be a good one Dan. Both Kelsey and Morbid know each other quite well.
Dan: Both of them too have had a string of bad luck but this is one tough division to take part in.
Morbid hits a hard forearm shot to the head that staggers Kelsey back. Kelsey tries to block and Morbid hits a kick to the midsection. Kelsey ducks another swing but takes a clothesline to the back of the head. Morbid covers for a one count.
Dan: Morbid as the case with most matches starts off with some hard hitting offense.
Morbid shoves Kelsey into the corner and charges in. Kelsey gets the foot up and Morbid grabs her. Morbid yanks her out of the corner into a full split. The crowd pops as Morbid hits a boot to the head and covers again for a one count. Morbid hooks the leg and gets a two.
Dan: That was brutual!
Chico: Yeah not the best way to get taken out of the corner there.
Morbid taunts Kelsey before an irish whip. Kelsey kicks Morbid in the head and hits a dropkick that staggers her back. Another standing dropkick staggers Morbid into the ropes. Morbid blocks a whip and goes for a short arm clothesline. Kelsey ducks the clothesline and goes for a backslide. Morbid flips her over and goes for a powerbomb. Kelsey blocks it.
Dan: Morbid wants to end this one early!
Chico: And it will be early if she connects here!
Morbid hits a forearm to the back of the head and switches to a front facelock. Standing vertical suplex into a cover. Kelsey kicks out again at two. Morbid stands back up while taunting Kelsey to get to her feet. Morbid picks Kelsey up and throws her into the corner again. Morbid goes for a charge. Kelsey flips through and goes for an inside cradle. Morbid blocks it and grabs her by the throat. Morbid goes for a chokebomb and Kelsey counters that with a dropkick!
Dan: Kelsey escapes again!
Morbid charges forward and Kelsey hits a Thesz Press. One... Two... Only a two count!
Dan: Almost a three!!!
Chico: That was a close one there Dan.
Kelsey goes for a whip and Morbid counters. Kelsey with a sunset flip attempt. Kelsey rolls Morbid onto her shoulders. One... Two... Two and a half!
Dan: Another close one!
Kelsey goes for a Northern Lights Suplex but can't lift Morbid up. Kelsey changes into a fireman's carry but Morbid holds onto the ropes.
Dan: Kelsey wants to hit a big move here!
Morbid holds on as Kelsey changes into an Alabama Slam position to pull her off the ropes. Morbid cannot hold on but Kelsey can't keep her in position. Morbid lands on her feet and Kelsey gets dropped with a powerbomb!
Dan: Powerbomb connects!
Morbid covers and hooks the leg. One... Two... Three!
Dan: Ki is going to face Ashton Storm at When World's Collide!
The referee calls for the bell as Worley grabs the microphone.
Worley: The winner of this match, Ki Morbid!!!
Winner: Ki Morbid
----------------
Commercial Break
We cut backstage to a shot of future World Champion Michael Dargue who is backstage with a twelve pack of double ply super soft bathroom tissue. He walks up to an Lars Douglas's office door before knocking three times.
Lars: Michael? Come on in!
Ride the Lightning plays in the background. Dargue opens the door and walks in all happy as the door slides shut. The camera cuts to another shot where Lars is going over paperwork at his desk.
Dargue: Heya Mister Douglas I bought you what you asked for eaaaaarrrrrrrrrrrrllii whoa is that a...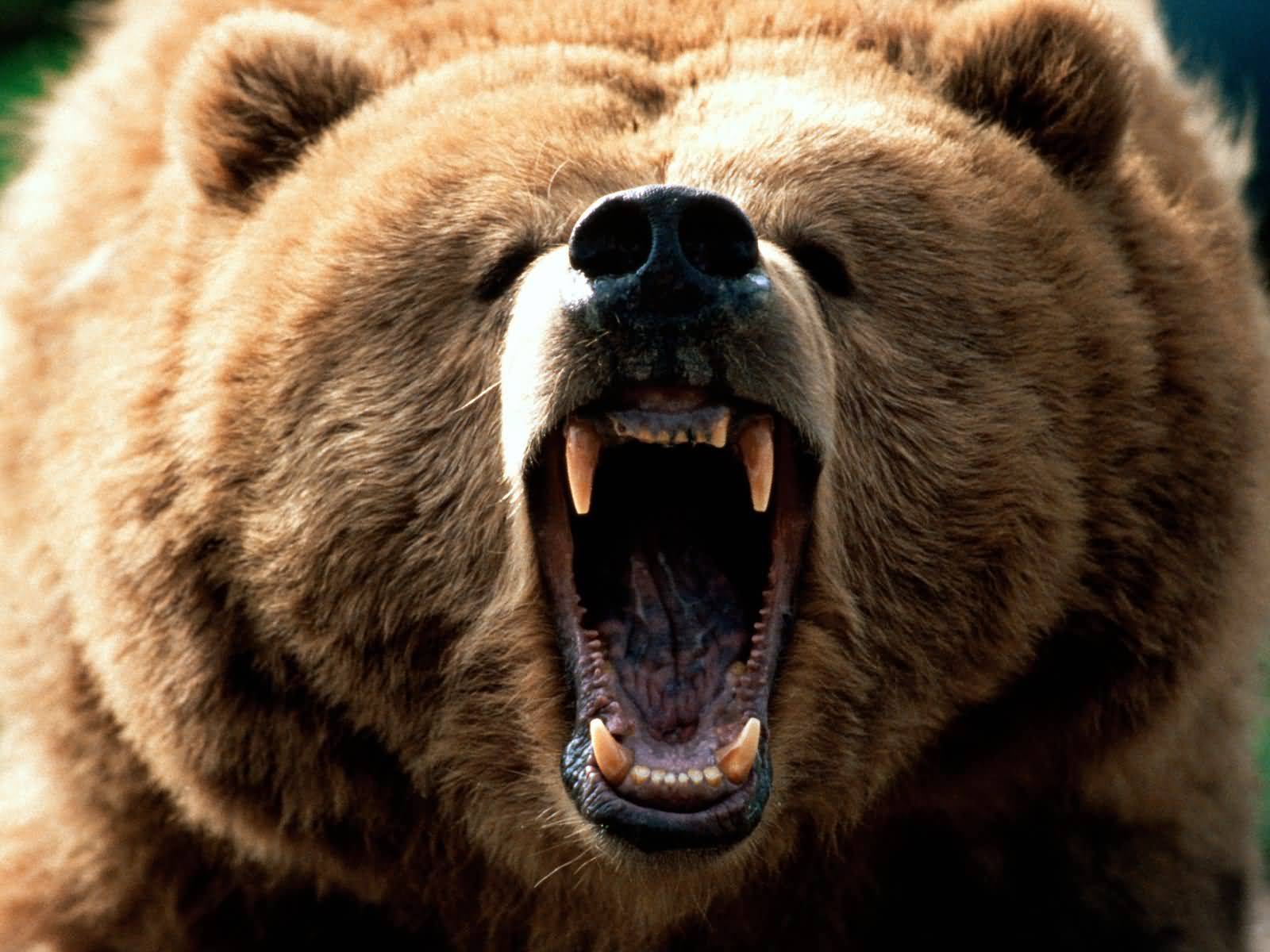 Lars: Oh bear? Yeah don't mind him.
Bear: GRRRRRRRR!!!
Lars: I know bear.
Bear: GRRRRRRRR!!!
Lars: Hey now, Michael does not suck. You don't have to attack him bear. He's a future world champion afterall. He's also undefeated!
Dargue: That's right! And tonight I'm going to win the Battle Royal!
Lars: Of course you are Michael. I have big plans for you Michael. You're the guy that puts asses in seats. I have some things to take care of though. Get ready for the battle royal tonight.
Bear slaps the toilet tissue out of Dargue's hands.
Bear: GRRRRRRR!!!
Dargue: You got it boss!!!
Lars: You can call me Lars.
Dargue walks out of the office as Lars slides the bathroom tissue to the side and continues his paperwork. Bear starts growling again at the camera as it pans down to a shot of a black briefcase.
----------------
Match Two: Hayden Truesdale versus Cliff Saxton versus The Original versus Kevin O'Reily - Fatal Four Way
Kevin O'Reily is already in the ring with his hand in the air and he's hopping up n' down. He is taunting the LIVE! crowd and they hate him for it. Lot's of boo birds thrown the Lone Wolf's way as he gets loose for this Fatal Four Way contest. "Dangerous" Cliff Saxton is out next and he hears it from the crowd. Lot of people on his case and yet a few marks sprinkled in amongst them. He even claps a few hands near ringside before talking trash to Kevin O'Reily as he walks up the steels steps. Saxton gets in the ring and Dan Manic hypes this next match. He claims the Original will be in there with 3 of the best "young guns". He states that The Original is a 2012 inductee in to the XWF's Hall of Fame and that these 3 are up against a huge test. Chico reminds him Truesdale beat him last time. As O'Reily and Saxton are face-to-face in the ring.
Dan: This should be a good one.
The Original comes out to his theme next and actually turns around half way down the aisle. He ducks low by the entrance ramp and waits for The Detroit S.O.B's music to hit. Soon as Truesdale shows his face through those curtains the Original pounces!! He starts throwing forearms in Hayden's back and kicking him as he gets to a knee. The Original grabs him by the hair and throws him face-first in to the titan tron! Saxton and O'Reily see what is going on and they start attacking each other! The crowd gets hype as those 2 exchanges punches and kicks in the ring. The Original starts dragging Hayden Truesdale backstage. The referee Shawn Green is confused and calls for the bell. DING DING! This match has begun. Even without 2 of the 4 competitors in the ring yet. Saxton whips O'Reily to the ropes and O'Reily ducks a clothesline. Saxton springboards up on the ropes and comes back WHACKING the Lone Wolf with an ugly kick to the skull!
Dan: That was sick!
He drops O'Reily in one shot and goes for the early cover. 1...2....Kicks out!
Dan: Two count only.
Chico: Going to have to do more than that.
Saxton argues with the official and Dan says there's some chaos backstage. We cut to the back and The Original is still hammering away on Hayden Truesdale. He goes and throws his head off a catering table!! Food and utensils fly everywhere.
Chico: That was weird man!
Dan: What?
Chico: I just suddenly got the munchies .. hahh.
The Original yells out to crew members and other XWF staff backstage. He tells them to take a look at the Detroit SOB Story while slapping him on the back of his head. Suddenly, Hayden has had enough. He slaps The Original back hard in the chops. He then grabs the Original's head and slams it off the table! Hayden goes to slam him again. But the Original blocks it and goes for a big haymaker. Hayden Truesdale ducks that shot and dips low to pulls The Original's feet from underneath him. He dumps Original hard on the back of his head.
Dan: His head cracked the CE-ment on that one!
The Original grasps his head and then the Detroit S.O.B. bends over to grab his feet. He looks over his shoulder at the cinder block wall and actually Slingshots the Original straight over the table and in to that very wall!!! Fans mark out with a "Holyshit!" chant in the arena.
Dan: That was insane!
Back in the ring and Saxton is wearing O'Reily down with a Side Headlock still. O'Reily goes to stand and shoves Saxton off of him. Cliff bounces off the ropes and delivers a shoulder shot that knocks O'Reily down. Saxton goes across the rings and hits the ropes again. O'Reily nips up and ducks that Clothesline from Hell. Then we see O'Reily go for a Swinging Neckbreaker which Saxton spins out of and counters with a kick to the gut! Saxton goes to set up for The Finisher. But, O'Reily blocks that and shoves Saxton away from him. Then O'Reily delivers a hard chop across the chest, "WOOOO!" O'Reily is then met with a hard right hand to the face and that knocks him to a knee. Saxton goes off the ropes behind him and delivers one of the nastiest looking Bulldogs in this industry!!
Dan: The biggest bulldog in the history of our sport!
Fans even mark out as "Dangerous" Cliff Saxton hooks a leg. 1....2....Kick out!
Dan: Last second and the Lone Wolf stays alive!
Chico: For now.
O'Reily is slow to his feet and Saxton has already backed up to the ropes. Cliff rushes in and bends O'Reily over backwards with a stiff Clothesline! Some fans cheer as he rolls him up for another pinfall. 1....2....Oonly 2 1/2!! He power kicks out and keeps himself in this scheduled Fatal Four Way matchup. Meanwhile, we got cameras following Hayden Truesdale down the hallway with the Original. He has been throwing his head off the walls! Just pummeling on him backstage!
Dan: What??
Chico: Is he going in THE BATHROOM?
Truesdale however drags The Original in to the bathroom. There appears to be blood trickling from his face nd that doesn't stop Hayden from smacking Original's head off the top of the porcelain sink!! More XWF fans mark out for what is going on on that giant titan tron.
Chico: My god it's blood it's blood fuck shit!
In the ring Saxton is arguing with the official Shawn Green. Then Cliff calls for that Killswitch known as "The Finisher". Could he maybe finish him off here? Saxton goes to set O'Reily up for "The Finishr". But, O'Reily breaks his arms out of it and shoves the back of Cliff Saxton. Then O'Reily rushes in and Saxton catches him with a quick Powerslam!
Dan: Vintage Saxton!
That devestating maneuver knocks the air out of Kevin O'Reily and Saxton goes for a cover. 1....2....O'Reily barely gets his toes up on the bottom rope.
Saxton: You got to be kidding me!
Backstage in the restroom we have Hayden trying to shove The Original's head in the urinal. But the Original kicks him in the balls! That momentarily stalls Truesdale. But then the Detroit S.O.B. fires back with a headbutt and then whips The Original in to the handicap stall. There's Lars on the toilet with a news paper in his hands and a big huge bear next to him.
Bear: GRRRRR!!!
The Original stops in his tracks and Hayden Truesdale does the same. They both look confused and then the Original sees his moment. He smacks the Detroit S.O.B. in the rib cage and then grabs him by the back of the head. The Original looks in the mirror and Hayden Truesdale knows what is about to happen. But he is powerless to stop it. The Original backs up and rushes forward with him. Original tosses Hayden face-forward in to the large bathroom mirror. Truesdale is immediately busted open pretty bad as he falls on his back in the middle of the bathroom. The Original hovers over him and looks up at Lars sitting on the toilet. Lars looks on.
Original: Guess that's seven years of bad luck!
Original smirks at Hayden and then flicks Lars off.
Bear: GRRRRR!!!
Lars: It's okay Bear.
In the ring we see Cliff Saxton is laughing at what just happened. Saxton then scoops O'Reily off the ground and goes for his Signature Move. We have some fans calling for it and Cliff gets the Lone Wolf up for a Samoan Drop. However, O'Reily wiggles out and lands on his feet. He spins Saxton around and goes to kick him in the stomach. Saxton grabs his foot and spins O'Reily around. Then Saxton manages to grab ahold of Kevin O'Reily before executing a brutal looking Killswitch!!!
Dan: He nails The Finisher!
Cliff looks up at the titan tron smiling as he sees his own image pinning Kevin O'Reily. 1....2....3!
Dan: He got him!
Danielle Worley gets on the mic.
Worley: The winner of this match, Cliff Saxton!
Cliff Saxton has won this scheduled Fatal Four Way and what awaits him at "When Worlds Collide". What is in the most "Dangerous" man's future here this summer in the XWF?? Stay tuned to find out where this young man's career is going. I'm sure we haven't heard or seen the last of O'Reily or Truesdale. They will be back in action and The Original you could bet will be at "When Worlds Collide".
Winner: Cliff Saxton
----------------
Commercial Break
----------------
Match Three: The Eliminators versus The Happy Go Luckies - Tables Match
Give a little more by Maroon 5 begins to play and the entrance way gets illuminated with rainbow colors. The Happy Go Luckies walks out in unison wearing pink and yellow robes with glitter on their chest as they dance on top of the ramp.
Chico: The Happy Go Luckies look as good as they have ever been.
Dan: I wouldn't know Chico…
Ace and Gary get into the ring and pose for the sold out crowd before taking each other's robe off. Glitter falls down from the sky down onto the crowd as the Go Luckies continue to dance.
Worley: The following match is a tag team tables match! Introducing first, Ferocious Ace and Gary…. The Happy Go Luckies!!!
Chico: Many people believe The Happy Go Luckies should have become the new tag team champions back at Hell on Earth. The Eliminators cost them the match if you remember.
Dan: Eliminators attacked The Go Luckies thus giving them the win by DQ. The Go Luckies were none too pleased and it sure looks like they are eager to get their hands all over The Eliminators Chico.
The Eliminators theme plays as Mike Dimter and Kyle Stevenson comes out. They are both holding the end of a table as they walk down the ring with a serious look on their faces. The Happy Go Luckies step out as Mike Dimter and Kyle Stevenson slide the table inside and they both get in and pose for the crowd.
Worley: Their opponents, Mike Dimter and Kyle Stevenson… The Eliminators!!
Eliminators look out at their opponent before looking at the crowd and posing once more. Out of nowhere it's the Go Luckies who attack them from behind as the bell is quickly rung,
Chico: The Go Luckies hit the Eliminators from behind Dan.
Dan: And they are showing little remorse about it.
Ace pairs up with Mike Dimter as he pushes him into the turnbuckle followed by knife edge chops much to the delight of the crowd. Gary hits Kyle with lefts and right hands and pushes him towards the ropes. He bounces him up and Kyle leap frogs him. Kyle goes for a clotheslines but Gary ducks. Ace nails a knee to the mid-section of Dimter and throws him to the outside through the second rope. Gary charges at the bouncing Kyle with a knee in the mid section. Kyle clutches in pain and doesn't notice Ace who bounces of the rope and springboards off the second rope into a beautiful shining wizard. Kyle is hit hard and he quickly rolls to the outside where he joins Dimter. Ace and Gary look at the sold out crowd and high give before twirling and finishing with a little hop as they mock the eliminators on the outside.
Chico: Happy Go Luckies are showing that they are indeed a veteran tag team.